by admin on Dec.06, 2008, under Technical
Chopping My Windshield
I've always like the look of a sporty windshield on tour bikes, and I like looking over the windshield. With my stock shield I keep it in the lowest position. I can see over it, but the top of the shield is too close to my straight line of vision so I decided to cut mine down.
I have a Tulsa hanging in the garage I haven't used for a couple of years, and I have access to another stock shield if I really burger it up. What I did is I found the center point of the shield on the bottom, figured out how short I wanted it. Then I cut a string, tied it to a sharpie on one end, and anchored it at the bottom center, then drew my desired cut line on the tape which was on the windshield.
In my case the string length was 14 1/2″ with the shield in the down position. Then I raised the shield to the highest position for easy access, used my saber saw and cut through it like butter.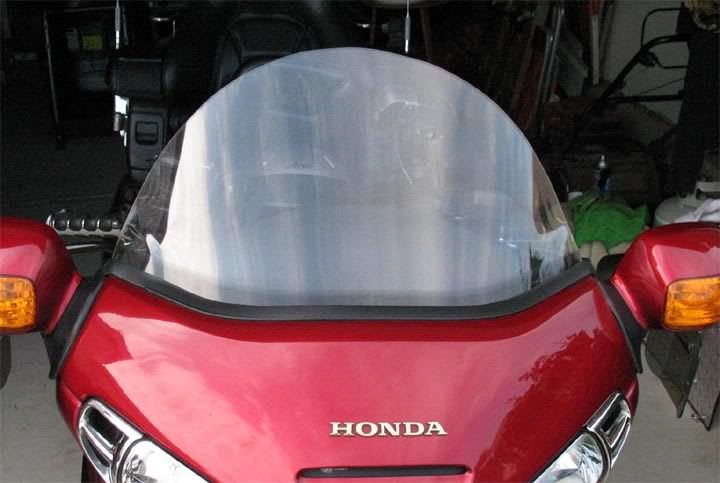 Exhaust Sound Test
A friend loaned me a set of AllyKat mufflars to try out, and I thought I would try to video the difference in sounds between stock and AllyKat's. Here's the result. Not too impressive in the audio of it though.
No comments for this entry yet...