by admin on Dec.06, 2008, under Riding, Travel
Wings Over The Smokies

Wings Over The Smokies (WOTS) was one of the rally's I used to attend. It's in a beautiful area, and is outdoors. Well, I don't go to rallies anymore, but I still go to Hendersonville NC during the rally each year. Why? Honda Direct Line has a customer appreciation BBQ, and I like to go to meet up with some old friends, and find some new ones as well.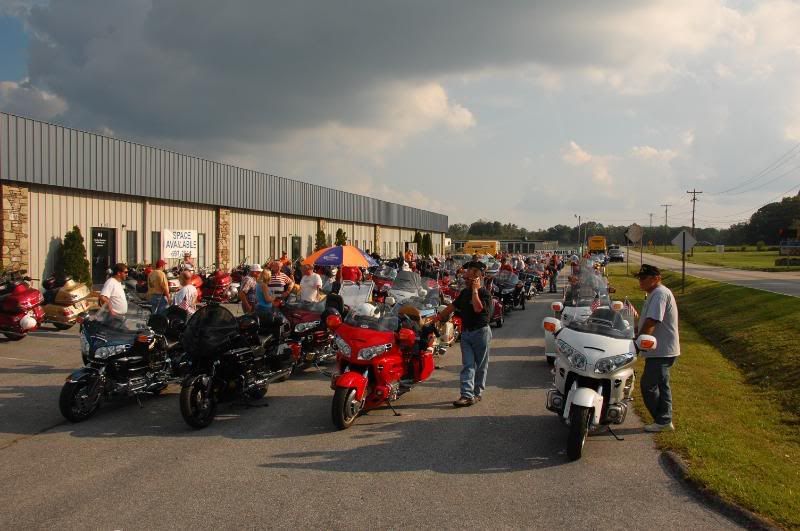 Ron Bien, Steve James, Steve Snead, Ross Randall and myself left Harrison, Ohio to take 2 days and all back roads down to Hendersoville, NC. Ron and I have been looking around on some
covered bridge web sites
, and thought we'd put together a ride visiting some of these bridges along the way. One thing we found is there is a very liberal definition over "covered bridge". Some we past were merely little bridges in a back yard crossing a creek someone built, or a play ground that has a toy covered bridge, and a couple were on a golf course for decoration. No real historical value. Some did though, and were pretty neat finds.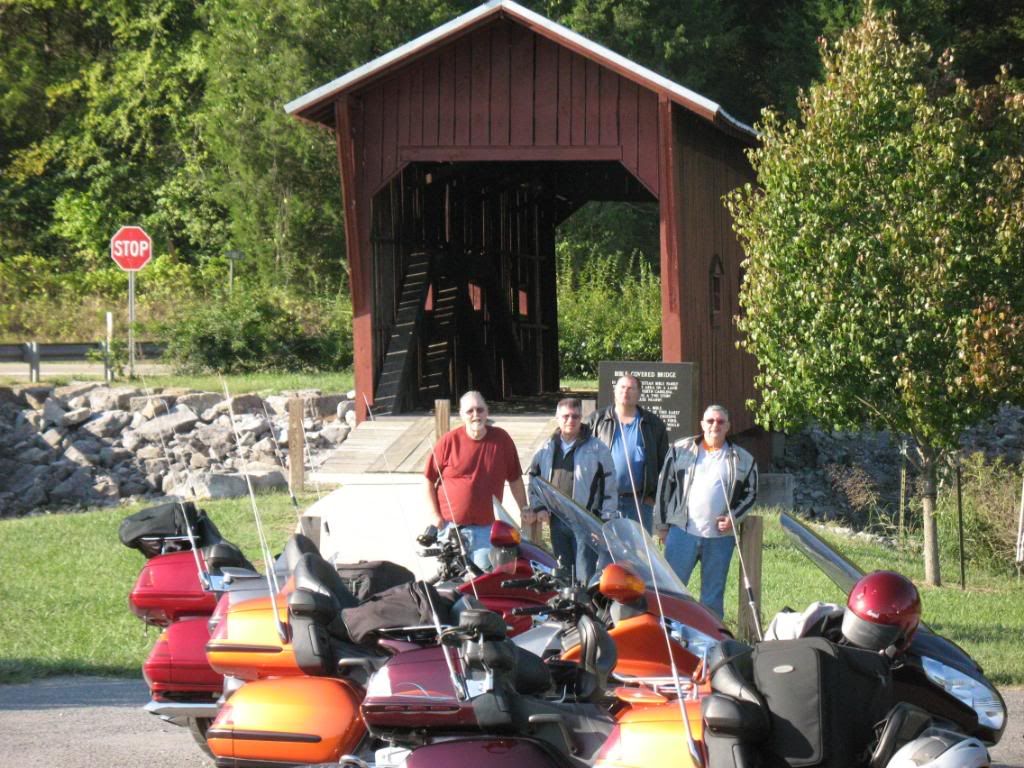 This is Emerets Cove covered bridge crossing the Littl Pigeon River.
The roads we took down there were awesome. Lots of twisticles, and off the beaten path. Just the way I like it. You really see more of America that way. Some of the roads looks like someones driveway, so Steve James started calling these "Greg's driveway ride".
No comments for this entry yet...